Focus on what you do best
When you are onsite, what matters is that you deliver excellent services.
Your tools need to be intuitive and as mobile as you are.
Schedule
your

appointment



Assign


tasks to employees




Route planning

Track


working time




Product sales

Design
custom

task boards



Invoice

a service invoice
Provide

a quote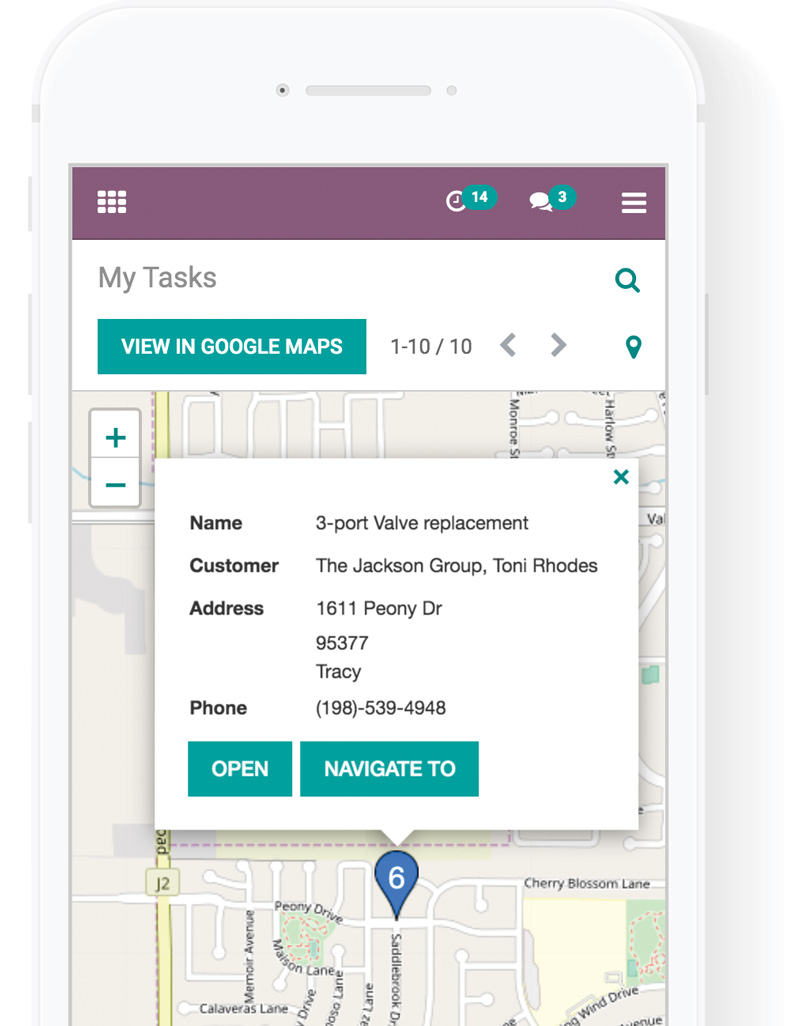 Manage your workdays
from anywhere, on any device.
Odoo works on any device connected to the internet and has been designed with mobile devices in mind. There is no need to install any software nor worry about device compatibility. Just open your web browser and get your work done!
Track your working time
Odoo Field service comes with an integrated one-button time-tracker.
Of course, you can also record your time manually.

Your timesheet is then automatically converted into invoiceable lines.

Sell products
like hot cakes
Providing a service often implies selling products such as spare parts. With Odoo Field Service's intuitive design, you can sell products with a single click!
Lightning-fast invoices
The time tracker computes your working time, you can add salable products in one click, and your customers' details are automatically filled out when you create your task. All you have to do is click on "Create Invoice".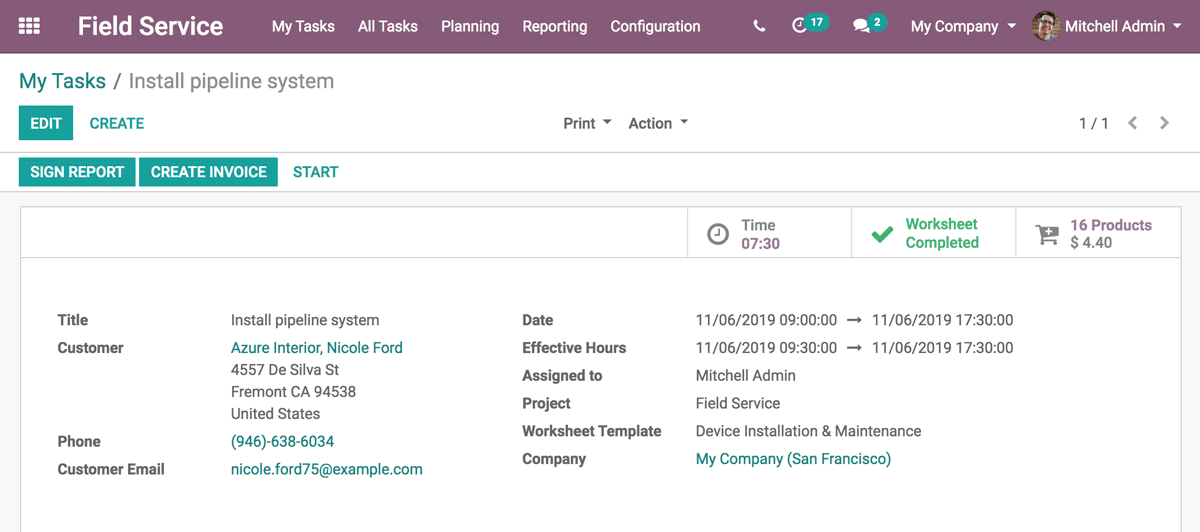 Sign your reports
electronically
Reports are important: they regroup your working time, the products sold, and your worksheet. Ask your customer to sign them on your Field Service app. No need to print, send or scan. You do it electronically, immediately!
Efficient Planning
Multi-project management
As a manager, the Planning tool is your best ally! Assign and schedule tasks, and reorganize any assignment with a simple drag-and-drop in the Gantt view.
Create as many projects as you need to keep all the tasks tidily organized between multiple teams or locations.
Fully integrated with other Odoo Apps
50,000+ companies run Odoo to grow their businesses.
Join us and make your company a better place.