From Rental Quotations to Invoices
Manage everything from a single place.
Create your rental order, schedule, deliver, return, and invoice from one single view.
Get all the information you need directly on the rental order.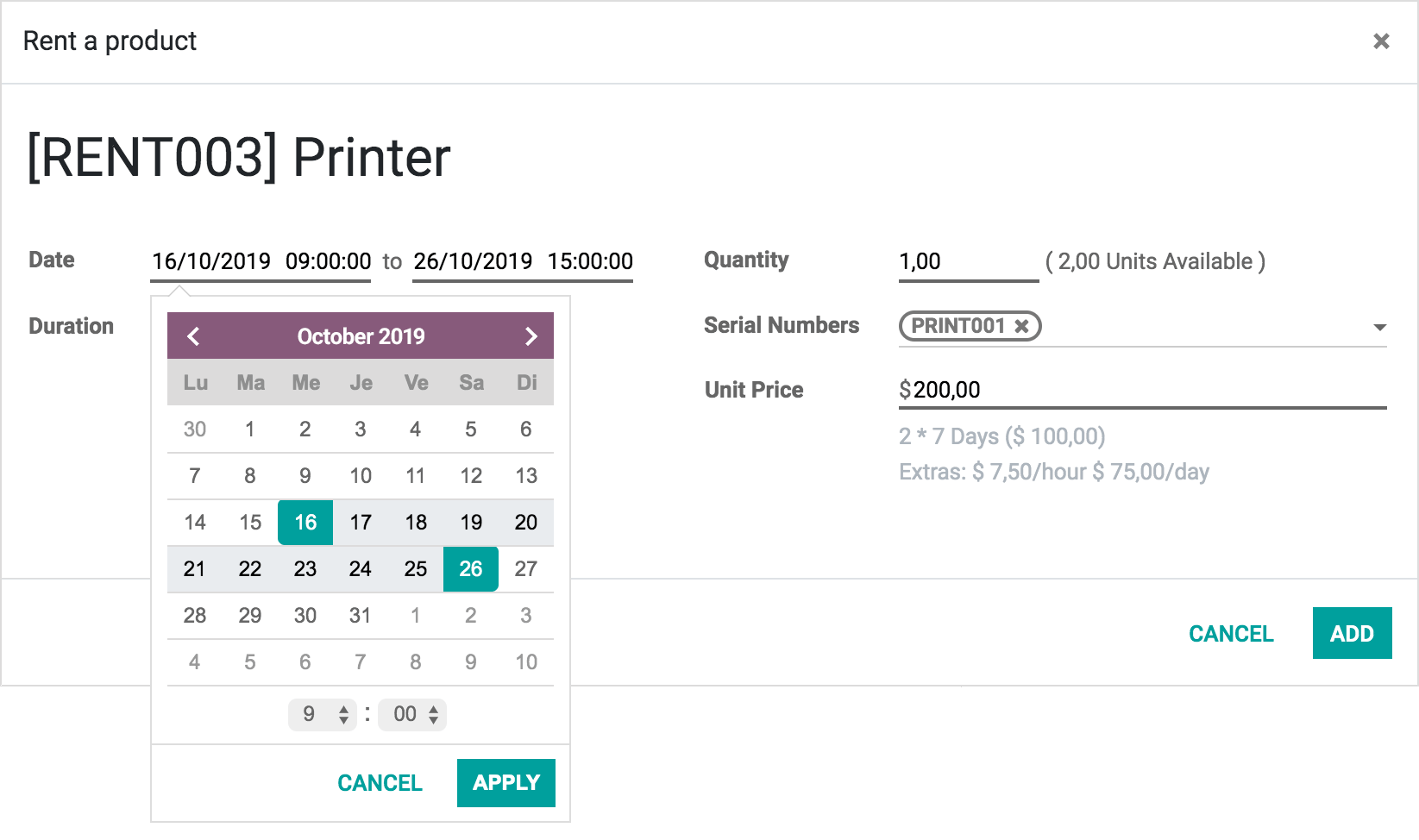 Real-time Overview
Easily schedule your rentals.
Keep an eye on the availability of your products and serial numbers from a Gantt view. Need to maintain or check your products' quality? Keep them unavailable in-between two rentals with padding time.
Professional Quotations
Highlight your products and maximize your revenues.
Send clear rental orders to your customers. Configure products according to their requirements and maximize your revenues by offering optional products.
50,000+ companies run Odoo to grow their businesses.
Join us and make your company a better place.